«Oh, dear, it's frost-biting outside», you would say when found yourself in Moscow during a winter time! Nevertheless, winter romantics makes flocks of people visit the Russian's capital that time. Many globally renowned Russian writers pictured this time of the year on purpose to add a unique ambiance the overall experience, as well as, to guzzle local spirits as vodka to warm up and never get cold.
Stunning look and pleasure to behold historical buildings and in-city parks covered with snow like a soft and white pad. Must seen, indeed.
Charming night scenery when light illuminates the streets and ancient buildings leave people jaw dropped deep down.
Average weather in winter time.
Om average, all winter months local folk experiences ~ -10 degrees Celsius with drops down to -18 at the extreme such as somewhere middle February.
Sun exposure is quite scanty (~67 hours/month). So lucky you are to catch a clear sky:)
As for snow falls, they are sporadical, not ample as well. At least, recent years.
Dating back to 1957 when people evidenced
9 inch layer of snow precipitations appeared within 24 hours). Such a struggle, indeed!
iFind composed minimal viable package for winter travelers! So, stick to it, by all means!
Skin is top-notch priority to be protected against freezing and chilly weather. As for us, woolen scarfs, thick ones, water- and wind proof gloves, perfectly warm hat and head coverings should provide enough protection to ensure against being frost-bitten!
Since you will stroll a lot across city streets, some even go further and dare to surpass city boundaries to be enjoyed by Moscow region royal parks.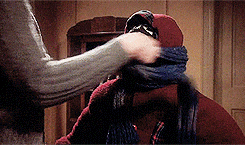 There is a list of winter musts:
1) Winter coat (woolen one), quite long, covering legs.
2) Winter boots, perfect insulation is expected,
Water-proof, of course!
3) Limbs. Gloves, warm hat, cute muffs, scarf to protect a neck, balaclava for long strolls.
4) Warm shirt (long-sleeved), winter-ready underwear 🙂
What to do in Moscow for fun, you would ask us?
Let's say, there are a lot of winter festivity for to to offer!
– What about Valentine's Day? Muscovites are fond of this day, winter lovers warm up the city with love (bullshit romantics). Themed parks, entertainment shows in a city center, especially, winter time make the event even more charming.
– Protector of the Fatherland Day. Have you ever heard about it? Truly important and meaningful day in Russian history. Military shows, fireworks on a Red Square and a lot more. Don't miss!
– National festival called Maslenitsa! Blini, of the thinnest pancakes you've ever tasted in your life will be gratuitously served on Rd Square this day! Yummy experience. Caviar on the top and you will fall into pleasure of trying exquisite Russian cuisine.
– (free tip). Third Sunday of each months is the best time to go on a museum spree since most of them will have free of charge entrance!
Pro tips. Heed them closely!
– Wanna connect with locals? Phrase-book with rudimentary phrases will make you stand out and conquer hearts of locals! Give it a try.
– Quite crooked subway navigation will leave you baffled, metro map is to be explored before entering under ground! This is a link to the interactive subway map of Moscou:
– Severe weather is your chance to feel cozy inside some historical museums, so, see the best ones:
– Check on opening hours in museums and art spaces, they are quite unusual at times!